Scrum Poker for agile development teams
Simple and engaging tool to make estimates.
Vote issues in real-time
Your team will be more engaged with our clear and useful interface.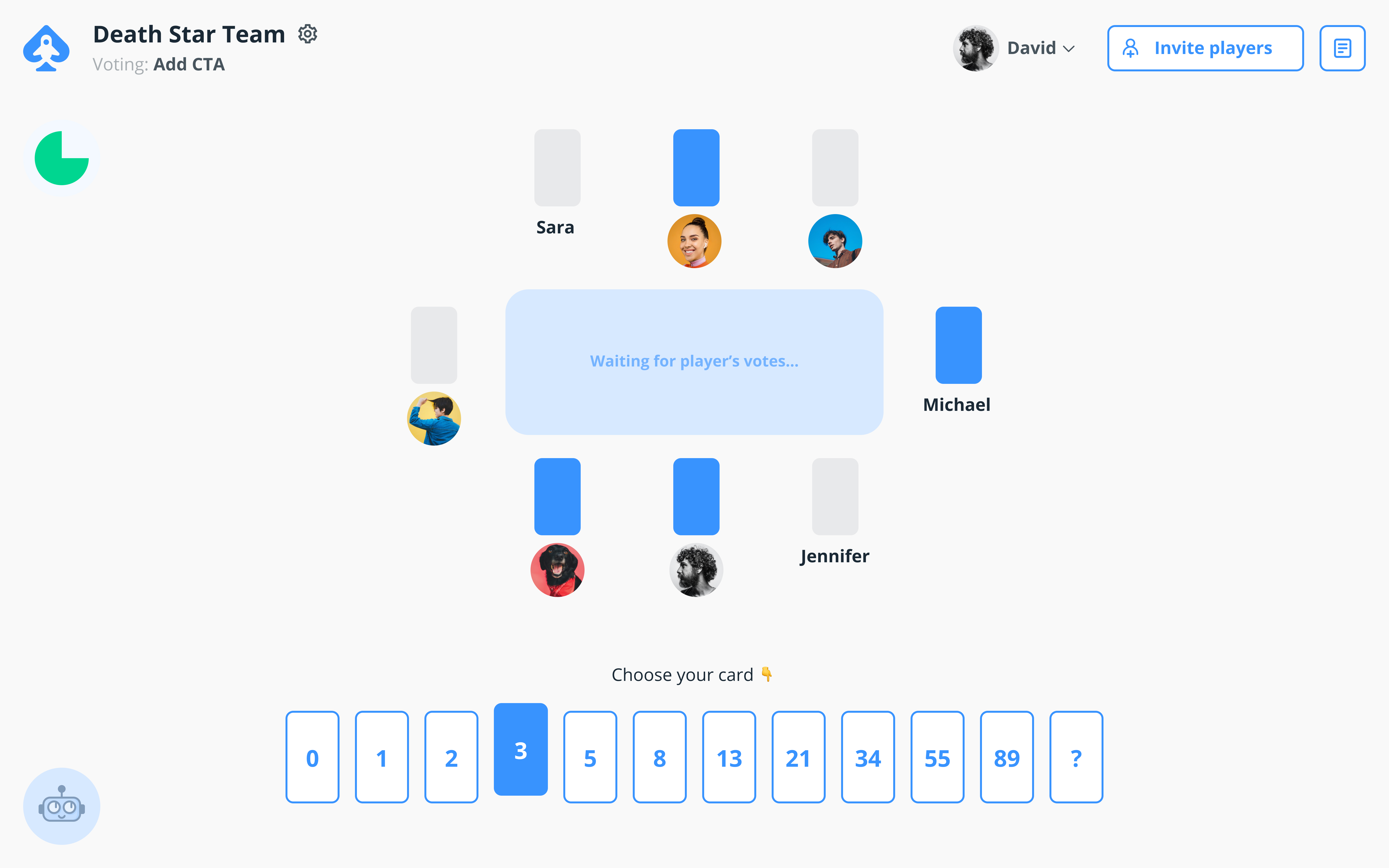 Get visual results of each voting round
See all the useful data of the voting round in one quick look.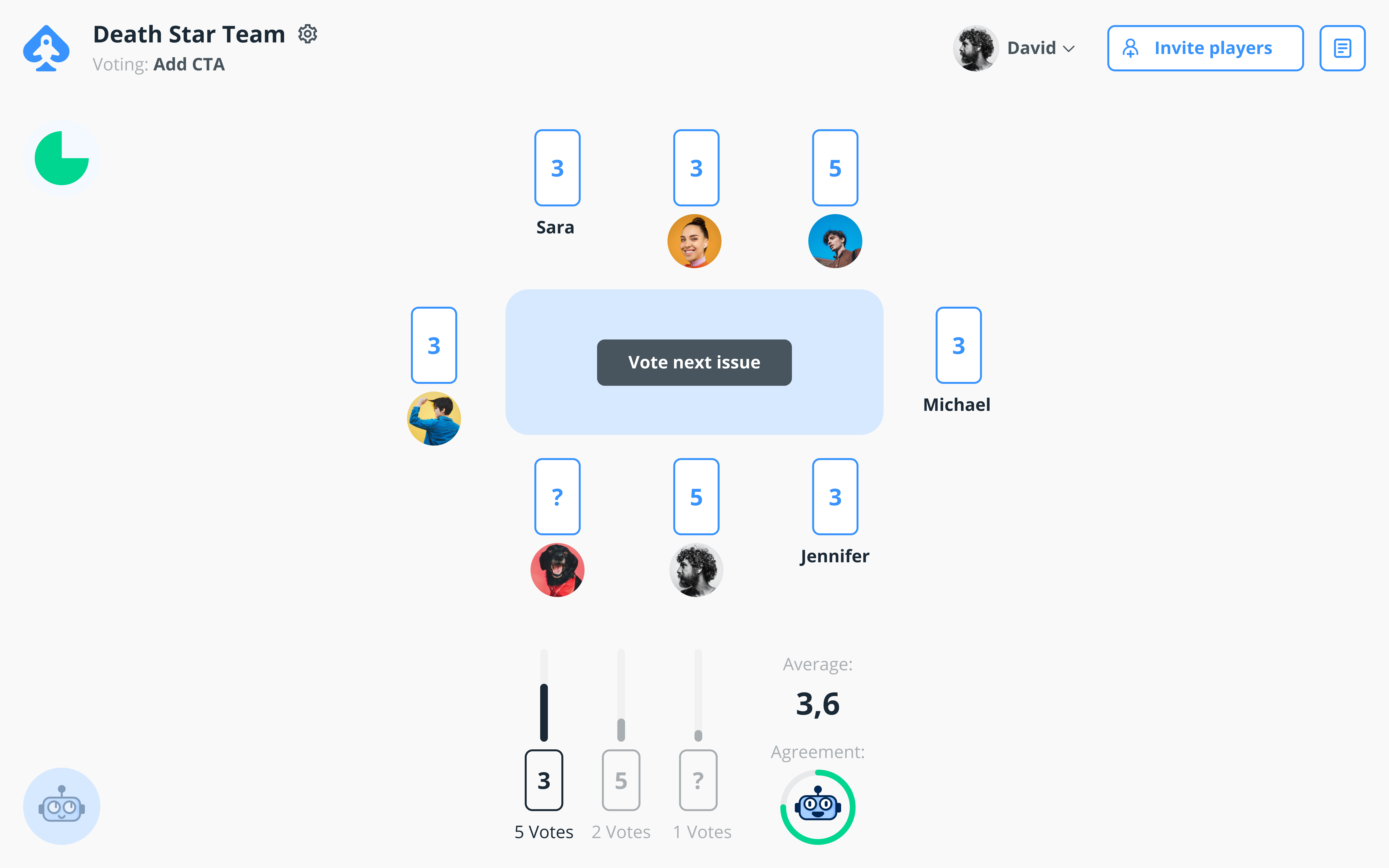 Create issues that you want to vote for
Use the sidebar to manage the issues that your team is voting on.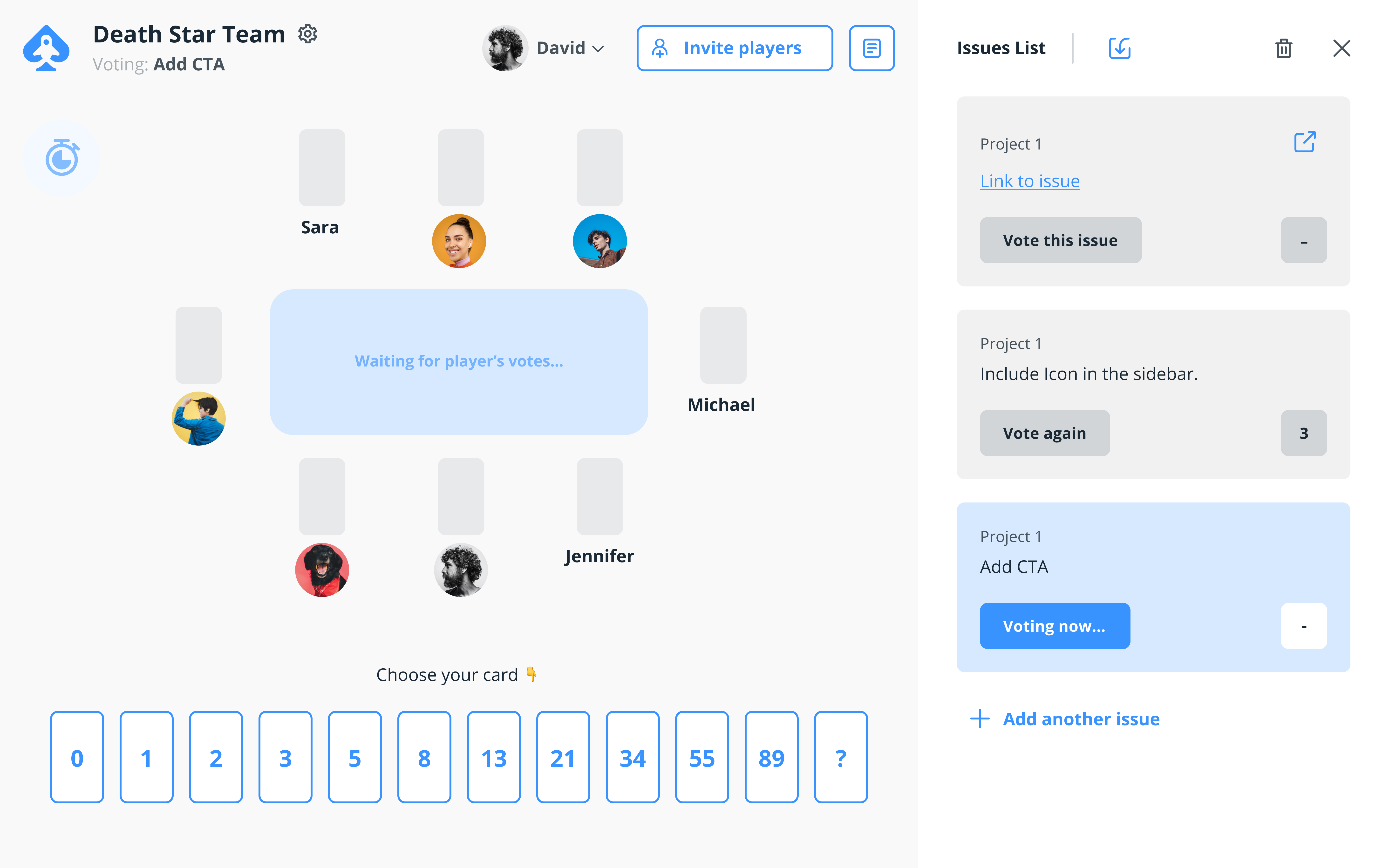 JIRA Integration
Import issues from JIRA and then save back the results of the votes.
Import issues from CSV files or pasting issues' URLs
Use CSV files to import your issues to any game, or import them directly by pasting a list of the issues' urls.
One solution for any organization size
Manage all the facilitators' licenses of your plan from a single account.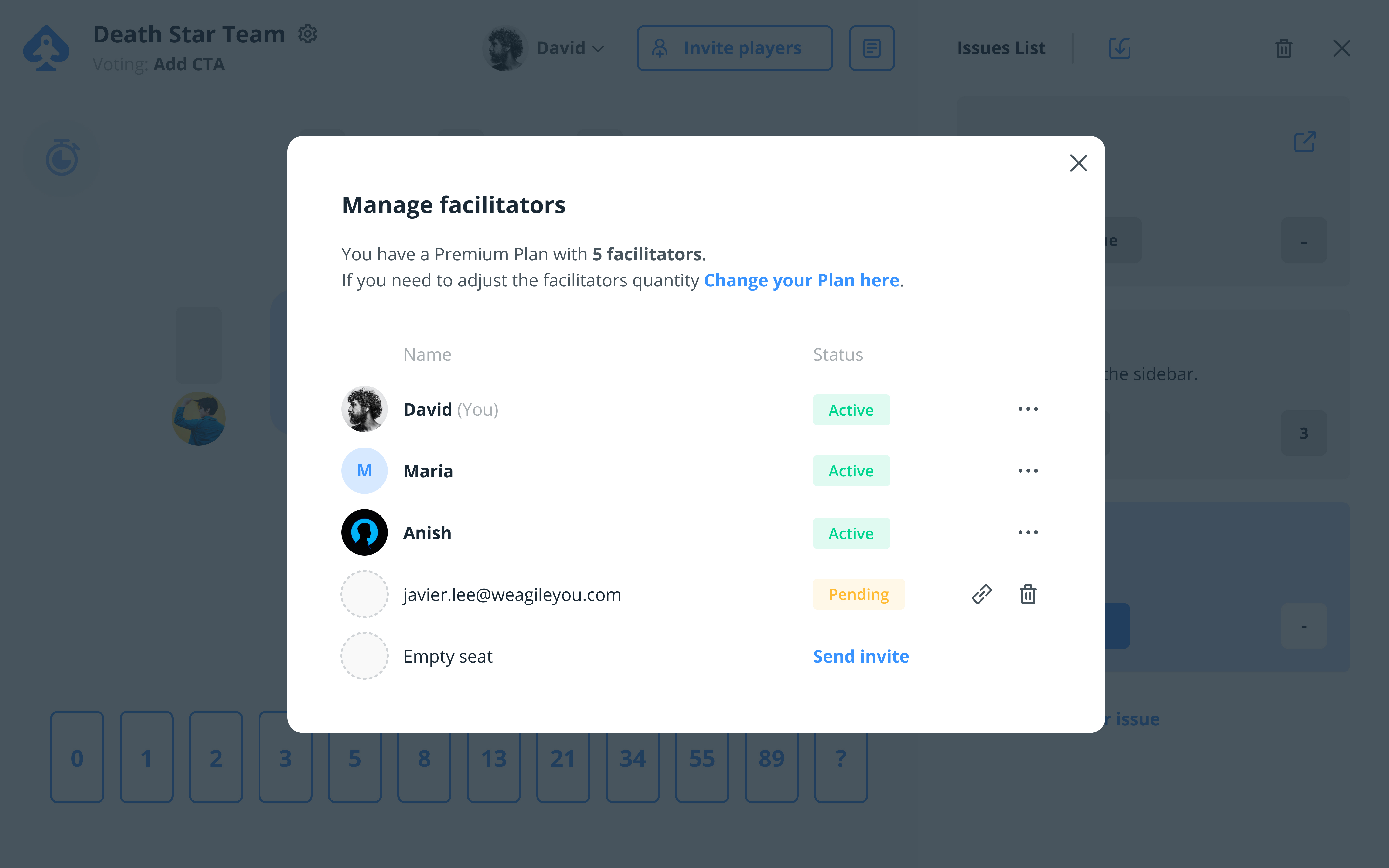 On the way?
No problem! The Planning Poker Online web app works on all devices so you can vote on your issues from anywhere and at any time.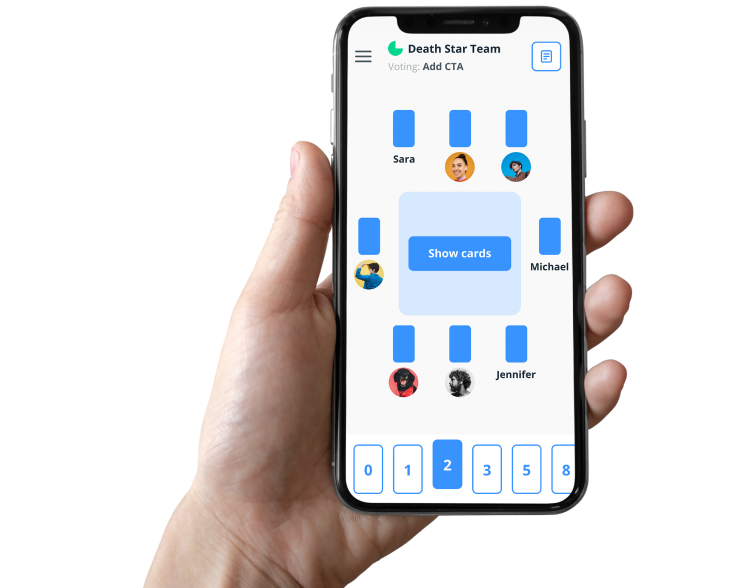 How it works
Get started with Planning Poker Online in just 3 steps.
Basic
For making planning poker sessions fun and efficient. Limited functionality.
Free with limits
Unlimited games for 6 weeks
Premium
Best for organizations with one or multiple teams. Full functionality.
$30
per facilitator / month
or 300$ billed yearly
Everything in Basic, plus
Unlimited Votings per game
Unlimited Issues voted per game
Access your created games and history. Resume games at any time.
Add or remove facilitators at any time